About Us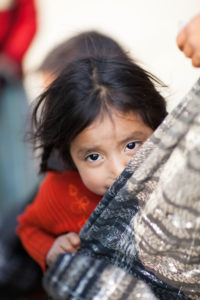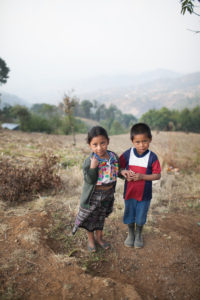 Our Mission
Someone once said, "Give a man a fish and feed him for a day. Teach a man to fish and feed him for a lifetime." Cristina's Hope exists to do exactly that.  Our desire is to provide educational assistance to some of the poorest children in the world. The children of Guatemala receive a free public education through the sixth grade.  Upon graduation, unless they can afford tuition at private schools to further their education, they enter the work force.
By providing access to additional education for children, incredible new doors of opportunity open for them to change the trajectory of their family.  Ultimately, by meeting these and other physical needs for the children and their families, we hope to see families come to know Christ and serve Him faithfully.
This ministry is the result of a journey which began in 2010 in El Tejar, Guatemala.  Please take a moment to learn a little more about this ministry and how the Lord has worked in the heart the founders of Cristina's Hope by reading our story.
While many would say that Cristina and other children are the ones blessed through this ministry, those who participate by partnering with the children understand that the blessing is mutual.  We would love to hear from you and answer any questions you might have.  Please contact us by emailing info@cristinashope.org.
Cristina's Hope is recognized 501(c)(3) in the state of Mississippi and with the Internal Revenue Service.  Therefore, all contributions are tax deductible.
Meet the Directors
Each of the members of the Cristina's Hope have served in Guatemala on multiple short-term mission teams over the last ten years.  Through their service, God has burdened these men and women to help children "learn to fish" and provide better opportunities for their families.
Hayes Rector
Founder & President
A husband and father of three, Hayes and his family are actively involved in his local church.  He first traveled to Guatemala in 2013 where he met Cristina, her brother Freddie and the rest of their family.  The Lord gave Hayes a heart to change the trajectory of children through education.
Hope White
Eponym & Board Member

Hope is married to Craig and Mom to two great boys.  She met Cristina when she made her first trip to Guatemala in 2010.  You can read more of Hope's story on the "Our Story" page. Hope is a servant at heart and loves people.
Breck Ladd
Vice President
Breck is the Senior Pastor of Fairview Baptist Church in Columbus, MS who has led or participated in many mission trips around the world.  His wife and three children share his heart for missions.  While they have all been tremendous experiences, Guatemala has become his second home.
Craig White
Secretary

Craig is blessed to be married to Hope and be Dad to two boys.  He serves as a deacon and teacher in their local church in Birmingham, Alabama.  Craig has been involved in several missions to Guatemala and other areas.
Rodney Falkner
Chief Financial Officer

Rodney and his family call Columbus, MS home and are actively engaged in their local church.  After making his first trip to Guatemala in 2017, Rodney helped craft the vision of Cristina's Hope.  With a background in banking and finance, Rodney is using his talents to bless the Cristina's Hope family.
Stacy Farnham
Board Member

Stacy, her husband, Jeff, and their daughter have been a part of multiple teams to Guatemala.  With a servant's heart and a love for people, Stacy is an essential part of the ongoing missions to share the love of Christ with the families of Guatemala.
Next Steps...
If you would like to learn more about partnering with a child and family, please contact us at info@cristinashope.org  or through our contact form. We know you have multiple options to help children around the world in the name of Christ.  We also know that if you partner with Cristina's Hope you will join in making a difference in the lives of the children of Guatemala.